San Mateo Drunk Driving Defense Attorney
The Importance of Finding a DUI Attorney
If you have been charged with a DUI, DUID, or driving drunk, it is a serious offense and you should find an experienced San Mateo County DUI defense lawyer immediately.
With each passing year, the penalties for a DUI become more severe and stringent. Consequences vary from losing your driver's license to hefty fines, and possibly even jail time. It is probable your insurance rates will be increased, and you may be at risk of having your policy cancelled.
To help minimize, or even prevent these consequences from being imposed, your choice of a drunk driving attorney is crucial. You will need a team of knowledgeable and thorough DUI attorneys to help you build an aggressive defense. The Law Office of Robert Tayac is prepared to assist you now.
When you were pulled over, involved in an accident, or stopped at a DUI checkpoint, it is likely the San Mateo County law enforcement officer asked you to submit to field sobriety tests and voluntary chemical testing (breath, blood, or urine) to determine if your BAC was above the legal limit of 0.08%. It is important to note, though these tests are voluntary, and even sometimes unreliable, if you choose not to comply and are found guilty (in criminal court) of drinking and driving, the consequences will be greater than they would be had you submitted to testing.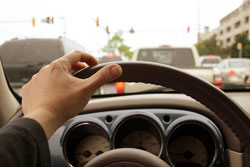 At the time of your San Mateo DUI arrest, if you held a California's driver's license, the arresting officer probably seized it and you were issued a pink "Notice of Suspension" which serves as a 30-day temporary license and formal notice of your obligation to appear in criminal court.
Robert Tayac and his team of DUI criminal defense experts attribute their success in San Mateo County to continuous education and training. Mr. Tayac is a member of the California State Bar and the San Francisco Bar Association. He also practices before California State and Federal Courts, as well as the Supreme Court of California in San Francisco.
This can be an overwhelming and frightening time. If you have been charged with a serious criminal offense in San Francisco, Alameda, Marin, San Mateo or Contra Costa County, having a skilled and successful drunk driving defense attorney on your side is crucial. For a free consultation with no obligation, contact the Law Office of Robert Tayac at (650) 570-3000.
California DUI and Criminal Law Resources: