San Mateo County DUI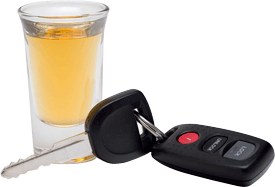 Driving in San Mateo County, while drunk, under the influence of drugs, or otherwise intoxicated is dangerous. The San Mateo County law enforcement officer who pulled you over for suspicion of DUI had to have probable cause. You may have been showing signs of drunk driving such as illegal lane changes or weaving. Likely, you were asked to perform voluntary field sobriety tests and take a preliminary alcohol screening (PAS). The PAS is typically referred to as the "Breathalyzer" test. Although the tests can sometimes be unreliable, the results can be used as evidence against you in your criminal trial. If you refused chemical testing, and you are convicted of a DUI, you can expect your penalties to be increased.
If the results of the PAS determined your BAC is 0.08% or higher, the arresting officer is instructed to seize your California driver's license. A "Notice of Suspension" is immediately issued which serves as a 30-day temporary license and your official notice to appear in court. You will also need to schedule a hearing with the Department of Motor Vehicle's Driver Safety Office to determine your driving privileges after the thirty days. CAUTION: You have only ten (10) calendar days to make this request or your license is automatically suspended for a longer length of time. The Law Office of Robert Tayac can help you with this.
Learning and understanding the all the DUI laws, consequences, and formal proceedings after being arrested for drunk driving in San Mateo County, California, can be daunting. It is our goal to provide you with the most important information you will need to proceed through the criminal trial and the DMV hearing.
Our San Mateo County DUI lawyers are ready to provide a thorough and aggressive defense. For a free consultation, please contact the Law Office of Robert Tayac.
Home > San Mateo DUI