About Our San Mateo DUI Law Firm
The Law Office of Robert Tayac is recognized as being among the top driving under the influence defense firms in California. Lawyers for this highly specialized law office represent clients accused of driving under the influence (DUI) or driving with a BAC at or above the legal limit in the criminal courts. Additionally, attorneys of this law firm represent clients during the Department of Motor Vehicles' Driver Safety Offices Administrative Per Se hearings, where the client is accused of driving with blood alcohol concentration (BAC) of .08% or greater resulting from a California DUI arrest.
The primary focus of The Law Office of Robert Tayac is defending people accused of driving under the influence of alcohol (DUI), driving under the influence of drugs (DUID), and providing representation at a Department of Motor Vehicles hearing. Mr. Tayac and the attorneys working with him have specialized education, training, and experience that enables them to effectively defend youin your San Mateo DUI and DMV hearing.
Robert Tayac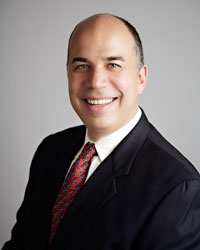 DUI Attorney Robert Tayac has well over a decade of experience as a Bay Area DUI Lawyer. He was admitted to the California State Bar in 1994 and has been helping people as an attorney ever since. He is a member in good standing with the State Bar of California and is admitted to practice before the Ninth Circuit of the U.S. Court of Appeal and all State and Federal Courts in California. Mr. Tayac graduated with a B.S. Degree from the University of California, Davis in 1988. He later received his J.D. (Juris Doctorate) degree from the University of California, Berkeley, Boalt Hall School of Law in 1993, where he served as Articles Editor for the Law Review.
Mr. Tayac was a member of the San Francisco Police Department for over 14 years. During his membership, he achieved the rank of Inspector of Police. Mr. Tayac also worked as a respected staff attorney for Appellate Defenders in San Diego, where he represented people convicted of criminal offences in the Fourth District Court of Appeals.
Recipient:
California criminal defense lawyer Robert Tayac belongs to numerous professional organizations, including Bar Association of San Francisco, National College for DUI Defense, National Association of Criminal Defense Lawyers (NACDL), California Attorneys for Criminal Justice (CACJ), and California Public Defenders Association. Mr. Tayac was honorably discharged from the U.S. Marine Corps Reserve.
Mr. Tayac is an independent Northern California DUI lawyer, and has defended countless driving under the influence cases. He believes in challenging everything in order to mount a successful defense for his clients. He is ready and prepared to fight your case by bombarding the District Attorney with extensive pre-trial motions, demonstrative evidence, photographs, witness testimony, videos, defense experts, essential cross-examination of the prosecution's witnesses, and of course, your testimony. Mr. Tayac spends over 50 hours per month researching this specialized field in order to provide you with the most current and knowledgeable defense possible.
Home > About Our San Mateo DUI Law Firm